Home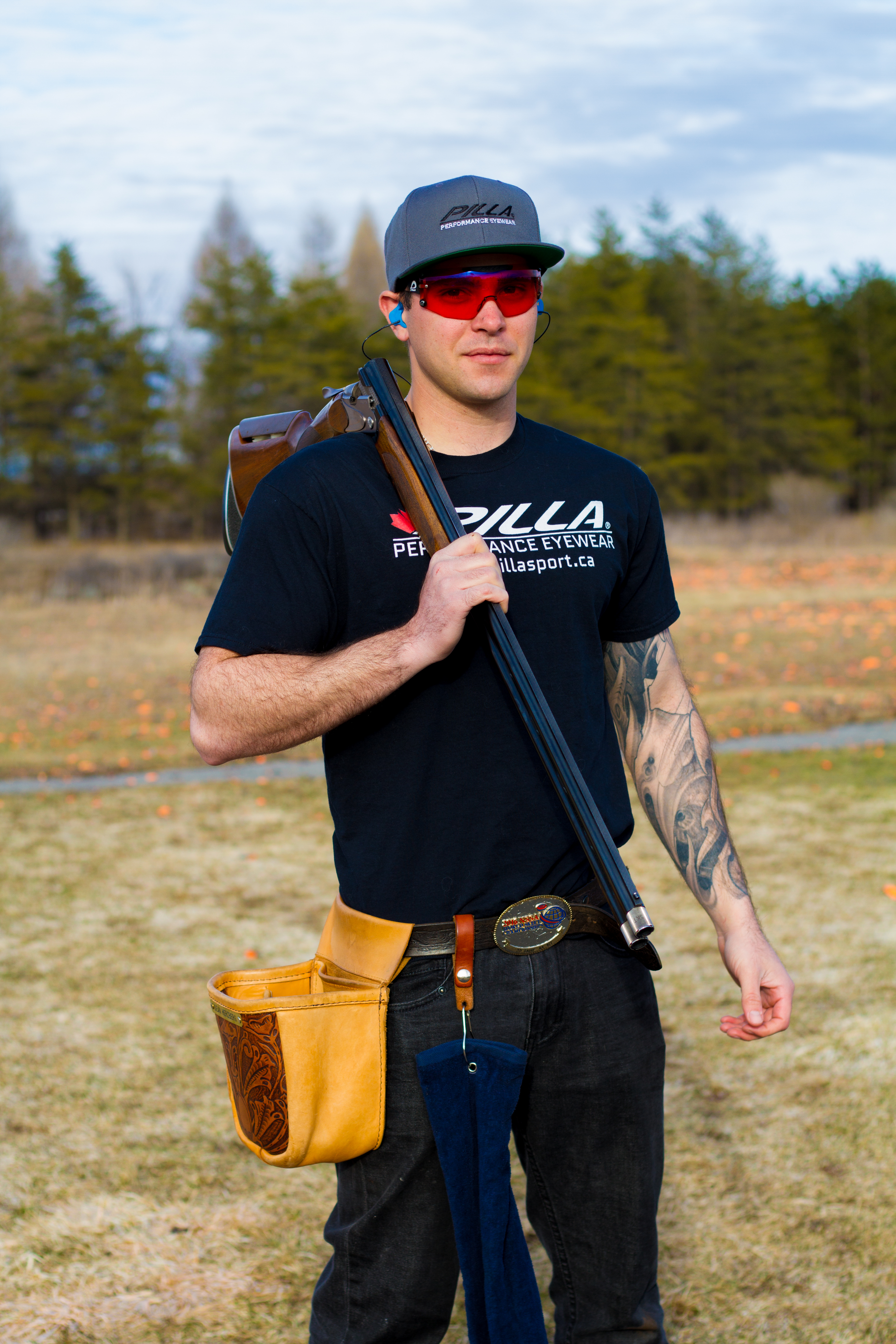 Skeet Shooting Instruction from:
Dean Herzberg
Level 2 NSSA Instructor
NSSA Zone 8 Co-Chief Instructor
Active NSSA Competitor NSSA #259464
Pilla Sport Canada Sponsored Athlete
Home Shooting Ranges:
Connaught Shooting Ranges (NCRRA Shotgun Section)
Stittsville Shooting Ranges
---
UPDATE:
Feb 10/2019:
NOW BOOKING SKEET 101 AND 201 CLINICS FOR 2019!
This is a great opportunity for skeet shooters across the country to receive formal instruction from an experienced NSSA Instructor. My clinics are different from most in that shooters are presented my fundamentals powerpoint. They also receive a hard copy, this is very important as it allows for shooters to stay on point in their progression. It allows those attending to work on one element of the process at a time without fear of forgetting some information as time passes after the clinic. The powerpoint combined with the half day of range time make for a great experience for anyone looking to become more mechanically sound and ultimately shoot better scores, more consistently. Learn more on my Clinics page.
PRIVATE INSTRUCTION:
I HAVE ONE ON ONE LESSON TIMES FOR WEDNESDAY MORNINGS. CONTACT ME FOR MORE INFORMATION
Please continue to check here and my facebook page http://www.facebook.com/sureshotcoaching for updates.
---
Don't waste ammo creating bad habits and progressing slowly , learn the game the right way and experience a steep and rewarding learning curve .
***Over 450 logged hours of coaching experience
I am extremely passionate about this sport and truly enjoy helping shooters reach their potential.
As a Level 2 NSSA instructor, I am trained to;
Provide a SAFE, efficient and step by step framework for new shooters to learn the fundamentals of skeet shooting.
Aid in eliminating bad habits and reinforce sound fundamentals, in Intermediate shooters looking to become more consistent and increase their "dead to lost target" average
Teach important elements to a solid mental game
Coach in a positive easily received manner
Provide basic Gun Fittings, includes patterning board work
Dean's Equipment:
Glasses Frame: Pilla Outlaw X7
Lenses: Pilla Zeiss VIVX; 10ed, 22N, 36MX, 44N, 50RHC, 76HC
Shotgun: Beretta SV10 Prevail 1
Sub Gauge Tube set: Kolar AAA tube set
Ammunition: 12/20 gauge – Federal Top Gun; 28 gauge/.410 bore – Winchester AA Reloads
NOTABLE SHOOTING ACCOMPLISHMENTS:
-2017 Ontario Skeet Championships – Doubles: Runner Up (96/100) – 12 Gauge: Runner Up (99/100) – 20 Gauge: Runner Up (100/100) (Oshawa, Ontario)
-2017 Canadian Skeet Championships – 28 gauge: Runner Up (99/100) – HOA: 3rd Place (392/400) (Waterford, Ontario)
-2017 JTH Classic – 20 Gauge: Champion (100/100) (Victor, New York)
-2016 World Skeet Championships – 20 gauge: AA Class Champion (100/100) (San Antonio, Texas)
-2016 Mini World – 20 gauge: AA Class 6th (100/100) (San Antonio, Texas)
-2016 Canadian Skeet Championships – 12 Gauge: 3rd Place (100/100) – .410 Bore: 3rd Place (96/100) (Charlottetown, PEI)
-2016 Ontario Provincial Championships – Doubles: Runner Up (98/100) (Waterford, Ontario)
-2015 US Open – 28 Gauge: AAA Class 3rd Place (100/100) (Rochester, New York)
-2015 Canadian Skeet Championships – 28 Gauge: Champion (100/100) (Ottawa, Ontario)
-2015 Ontario Skeet Championships – 20 Gauge: Champion (100/100) (Oshawa, Ontario)
All American Team, National and Provincial Team Selections:
-2018 NSSA Krieghoff All American Second Team (Triple Sub)
-2017 NSSA Krieghoff All American Honourable Mention (Triple Sub)
-2017 NSSA AA Class All American 2nd Team
-2017 Canadian All Star First Team 20 Gauge, 28 Gauge, Doubles, HOA
–2017 Canadian All Star Second Team 12 Gauge, .410 Bore
-2017 Ontario All Star Team 12 Gauge, 20 Gauge, 28 Gauge, .410 Bore, Doubles
-2016 NSSA Krieghoff All American Second Team (Triple Sub)
-2016 Canadian All Star First Team Doubles
-2016 Canadian All Star Second Team 12 gauge, 20 gauge, 28 gauge, Doubles
-2016 Ontario All Star Team 20 gauge, 28 gauge, Doubles